BBL/IPL PHOTOFACIAL/SKIN REJUVENATION
Revitalize your look! A photofacial is photorejuvenation, a procedure where light energy is used to lighten, fade or remove photodamage in the skin. Visible signs of photodamage include wrinkling, enlarged pores, coarse skin texture, and pigment alterations. The light laser technique creates an even, natural and smooth skin tone, resulting in a more youthful appearance.
IPL (Intense Pulsed Light) treatments destroy targets and photodamage located in the skin with minimal damage to the surrounding tissues. As such, this procedure tightens skin, boosts collagen & elasticity, reduces redness and uneven skin tone, decreases pore size, and targets unwanted pigment and sun damage. At Spa Bella, we use the latest BroadBand Light (BBL) system, an IPL that emits broad-spectrum photothermal energy for maximum benefit.
Although photofacials typically target the face, neck, and decollete, other effective IPL treatment areas include the back, hands, arms, and legs. Three to six sessions every three to four weeks is the standard course of treatment for optimum lasting results. Periodic follow-up treatments may be recommended to maintain results over time, as the sun, environment, lifestyle, genetics, and aging move in.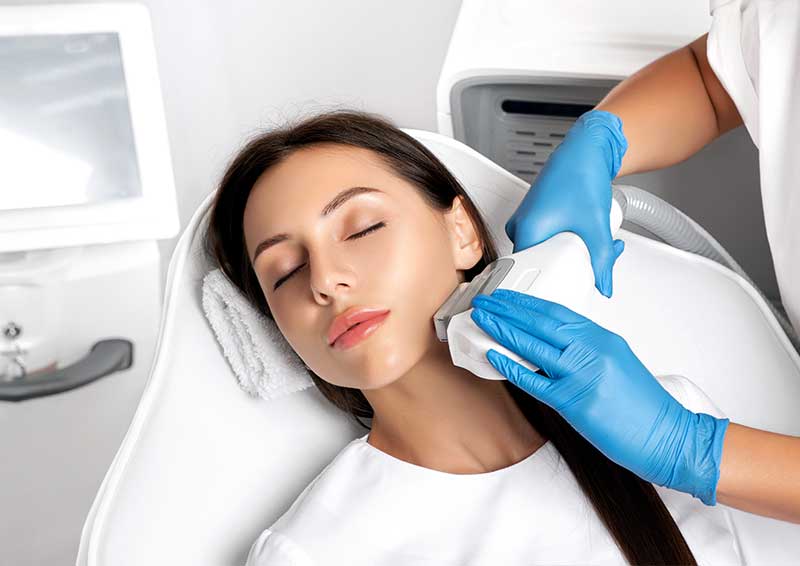 Don't miss our online special offers for the best value on the vest cosmetic medical treatments in Denver.
See For Yourself How BBL/IPL Works