Skin resurfacing improves wrinkles, skin texture, and color by removing the top, outermost layer of skin. This leaves skin more supple and vibrant while stimulating elastin renewal, thus resulting in healthier, firmer skin. Dermaplaning is one of the most effective facial exfoliation treatments available to patients. It is a process that has been used in conjunction with medical skincare for the past two decades because it is proven to be very effective at stimulating radiant, healthier skin.
Dermaplaning is a quick, noninvasive, painless procedure in which surface dead skin cells are manually scraped away. There is no recovery time involved with this procedure. The skin starts to heal itself, immediately producing newer, healthier skin.
Our Denver Dermaplaning treatment increases cellular turnover while smoothing and softening the surface of the skin. As an added bonus, it removes the fine vellus hair on the face, which can trap oil and dirt, leading to other skin problems. Once the fine hair, dirt, oil, and dead skin cells are scraped away, skin products and treatments are more effective because they penetrate more deeply.
All skin types can benefit from this procedure. Results are immediately visible, and the skin is left looking smooth, supple, and fresh. Optimally, dermaplaning can be done every four weeks, thereby allowing the skin to complete its normal skin rejuvenation cycle in between sessions.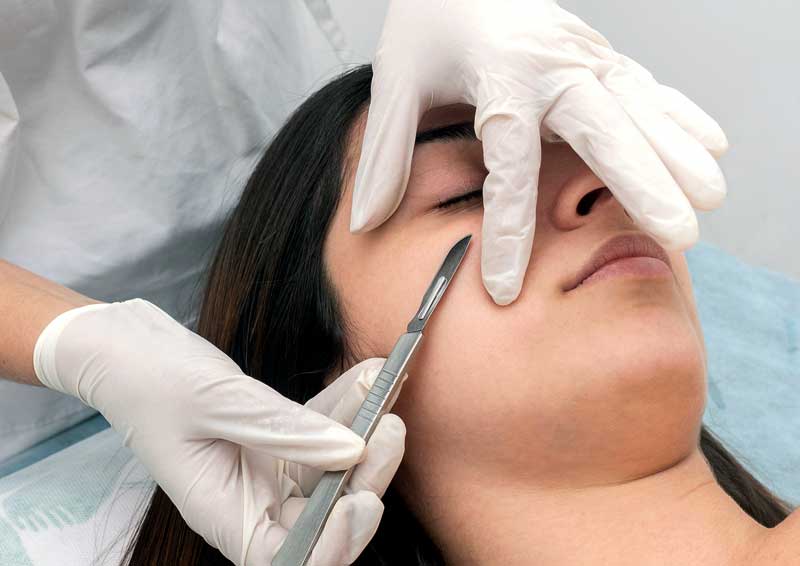 Don't miss our online special offers for the best value on the vest cosmetic medical treatments in Denver.