Facials are a wonderful, hydrating treatment that pampers the skin, leaving it supple and smooth. At Spa Bella, our facials are a delightful experience with the added bonus of being great for your skin. By using our medical grade products with the right blend of active ingredients tailored to your skin's specific needs, our facials leave you feeling lighter, fresher and rejuvenated.
EUROPEAN FACIAL
The European Facial is a cleansing skin treatment with extraction, exfoliation and massage. We start with a thorough cleansing of the skin and skin analyses. Products will be hand selected specifically for your skin's individual needs. After the skin is cleansed, an exfoliation treatment, along with steam or hot towels to keep the exfoliation ingredients active, will remove dead skin and encourage cell turnover. Extractions are performed and surface impurities removed to alleviate pore congestion, leaving the skin looking fresh, clean and radiant. Light massage will stimulate circulation after which a cooling and soothing mask is applied. After removing the mask, specialized treatment serums and creams are applied for hydration and rejuvenation. Your skin will glow and feel healthy and refreshed.
ACNE FACIAL
The Acne Facial is designed to clean, extract, soothe, hydrate and reduce the appearance of blemishes. This facial detoxifies and deep cleans your skin while restoring its natural moisture balance. Your facial begins with a deep cleansing light peel to decongest and unclog pores. This prepares the skin for extractions and exfoliation.
Come visit our Denver Skin Care MediSpa by scheduling a facial with us today!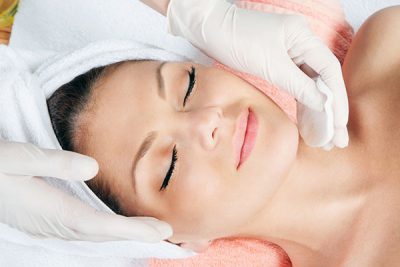 Don't miss our online special offers for the best value on the vest cosmetic medical treatments in Denver.