DENVER LASER HAIR REMOVAL
Denver Laser Hair Removal is a procedure that has gained tremendous popularity, as more and more people choose to eliminate and permanently reduce unwanted hair on the body. The days of shaving, tweezing or waxing will go away, as well as associated bumps, nicks, and ingrown hair, leaving skin smooth and hair free.
Laser Hair Removal lasers work on hair by emitting beams of highly concentrated light that, during treatment, are absorbed by pigment in the hair follicles, destroying the hair within them. FDA approved for permanent hair reduction, laser hair removal provides long-term stable results.
Typical treatment areas include the face, legs, arms, underarms, bikini area, back or other areas where hair is a problem or nuisance. The number of treatments needed depends on hair strength, coarseness, color, and other factors.
Because each person's pattern of hair growth is unique, it is difficult to predict exactly how many treatments will be needed to eliminate unwanted hair, so a consultation is recommended for individuals who are new to the procedure. At Spa Bella consultations are free.
It is typical that different areas of the body will respond differently to the procedure, with some areas responding more quickly while others may be more resistant and require more treatments. Regardless, all targeted areas should experience permanent hair reduction with an appropriate number of treatments.
COME VISIT SPA BELLA MEDISPA TODAY FOR YOUR DENVER LASER HAIR REMOVAL!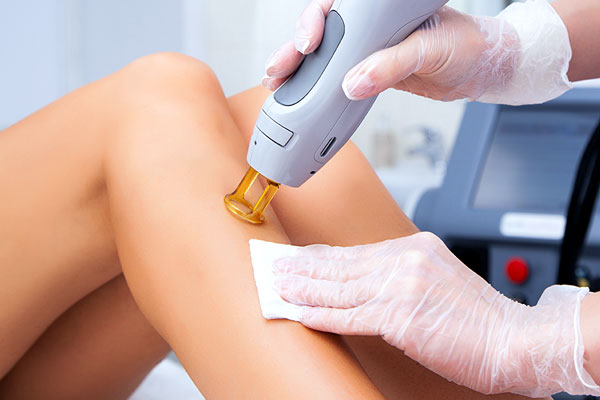 Don't miss our online special offers for the best value on the vest cosmetic medical treatments in Denver.